Domain Names
Domain names are very important to be registered with someone you trust and in your own companies name. They are vital to your business as if you were to lose it, your website and email could be taken over by someone else.
Domains are normally purchased for a 2 year period. They can be protected by putting the domains on auto-renewal, ensuring they stay with you.
Which Domain?
Not sure about which to have, below are the most popular domains chosen by businesses, or if you are looking for something different, visit our list of all the domains available.
All Types Of Domains
UK Domains
£15 a year
.uk
.co.uk
.me.uk
.org.uk
.net.uk
.ltd.uk - Limited Company only
.plc.uk - PLC only
Standard Domains
£28 a year
.com
.net
.org - Organisation only
Common Domains
£28 a year
.eu - EU registered only
.info
.me
.biz
.cloud
Domain Name Management
The management of domain names for larger companies has become a mine field. Many companies now have domain names registered all over the place under accounts from previous staff or under incorrect registrations.
We are here to resolve all those domain problems. We work with you to find and collate all your domain names in one single place. We do not provide online access and management to ensure that staff members cannot make mistakes and is managed with strict permissions and business processes to ensure only the correct people can make alterations.
Ensuring uptime of your domain
Reduce your staff mistakes
Centralise secure management
Domain Retrieval & Recovery
Domain Acquisitions
Expert advice on DNS configuration
Transfer Management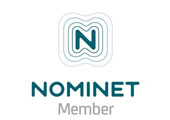 We are a Nominet tag holder (who is the Internet registry for .uk domain names) which means we have to abide by their strict rules and regulations.